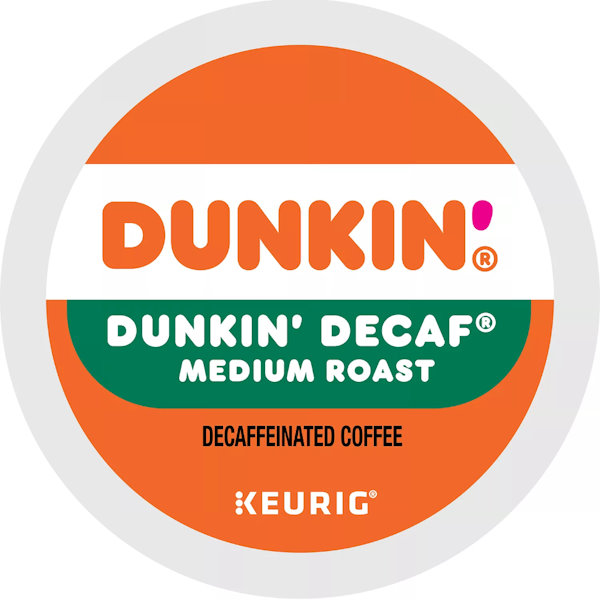 K-Cup Dunkin Decaf Coffee 22ct
There's nothing small about the flavor in our Dunkin Decaf K-Cup Pods. These little cups pack a punch of Original Blend flavor without all the caffeine that comes with it.
Smooth, delicious, and ready to brew Dunkin Decaf K-Cup Pods have a tasty blend with a mellow finish. Pick them up from the store and pop one in your Keurig brewer today; we promise your mouth won't know the difference.